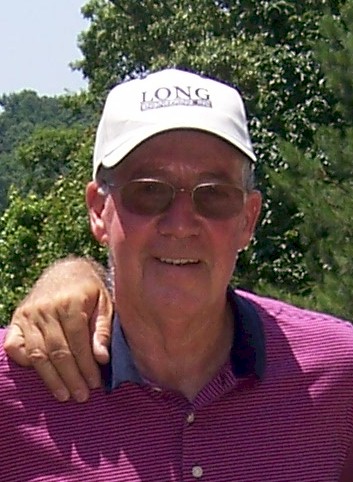 2006 Robert Payne Memorial Golf Tournament
Emerald Pointe Resort
Lake Lanier Islands
June 9-11, 2006
A founding father of the tournament, Ronnie Dempsey finally broke through in 2006 with his first victory, finishing strong on Saturday with a 76 and pulling 33 points (+11)! When Dempsey's ball bounced off the lakeside rocks onto the green, everyone playing with him knew it was just meant to be. Congratulations Ronnie!
Ronnie also played on the winning scramble team, lead by sandbagger Rickey Williams and anchored by the steady David Harvey. They finished an impressive 15 under par.
On a less impressive note, David Gresham went from worst to first, as he followed his 2005 victory with a last place finish in 2006.
Robert Payne Memorial Tournament
2006
PLAYERS
FRIDAY
Standings after
SATURDAY
Standings after
Handicap
Pts Pulled
Friday
Pts Pulled
Saturday
Dempsey. Ronnie
14
25
3
33
14
McCaslen, Rod
8
34
6
29
9
Dempsey, Ron
10
31
5
27
7
Fuller, Gale
15
23
2
22
5
Barton, Gary
17
19
0
20
3
Bagly, Bob
18
16
-2
20
1
Gallman, Kevin
18
14
-4
22
0
Payne, Chad
14
24
2
18
-2
Goss, Roger
11
21
-4
27
-2
Harvey, David
22
10
-4
15
-2
Williams, Rickey
5
29
-2
30
-3
Todino, Joel
16
18
-2
18
-3
Gresham, Robin
13
20
-3
20
-6
Gresham, David
12
20
-4
20
-8