Robert Lee Payne
Robert never really mastered the sport of golf. He maintained a handicap of about 28. But he loved the game. He loved going to Coosa Country Club on Thursday and Sunday afternoons with Ronnie Dempsey and Robin Gresham. He loved the time it gave him with nature, with his good friends, and with his son. He played in the tournament every year from it's inception in 1988 until he passed away in 2003. Even in 2002, in the midst of a tough fight with multiple myeloma, he found the energy to complete the 36 holes per day that the tournament demanded. He wouldn't have had it any other way. He cherished the friendships he built at the tournament, and those he strengthened.

Robert was born in Philadelphia, Pennsylvania on May 27, 1941, son of the late Myra Lawson Payne and the late W. M. Payne. He was a graduate of the University of Georgia, where he earned a degree in Landscape Architecture, and was a member of the Chi Phi Fraternity. He was employed with the Army Corps of Engineers in Savannah prior to moving to Rome and establishing his landscaping business at Rome Seed and Feed, where he later became President of the company. He was a member and deacon of the Fifth Avenue Baptist Church, where he served as Chairman of many committees including the deacon committee, the finance committee, and most recently the building committee, and was a member of the Gilbert Sunday School Class. Robert was a veteran of the 117th Air National Guard, Past President of the Rome Jaycees, and was a member of the Rome Rotary Club.

Robert passed away February 26, 2003 at age 61 from complications related to Multiple Myeloma.

Robert's wife, Mary Louise, still resides in Rome. Mary Louise is a member of First Baptist Church of Rome. Robert's son Chad lives in Milton, GA with his wife Stefanie and two boys Jordan (10) and Ryan (8). Robert's son Kevin lives in Rome with his wife Mai Lee and their son Price (5) and is currently serving as the Floyd County Tax Commissioner.


[Larger Image]
Tournament History
It all began in 1988 in Myrtle Beach, SC, with only 4 contestants the first year: Robert Payne, Clift Dempsey, Ronnie Dempsey, and Bill Wilcox. From there, it quickly grew to 24 and remained there for several years.
Past Venues
Myrtle Beach - 1988 thru1998
Gulf Shores - 1999, 2000, 2001
Robert Trent Jones Golf Trail - 2002, 2003, 2004
Lake Lanier - 2005, 2006 (2006 Results / Pictures)
Robert Trent Jones Golf Trail, Prattville - 2007 (2007 Results / Pictures)
The Shoals, Muscle Shoals, AL - 2008 (2008 Results / Pictures)
Stone Mountain Golf Club, Stone Mountain, GA - 2009 (2009 Results / Pictures)
Grand National, Auburn, AL - 2010 (2010 Results / Pictures)
Ross Bridge and Oxmoor Valley, Birmingham, AL - 2011 (2011 Results / Pictures)
Past Individual Champions
2011 - Ron Dempsey (2011 Results / Pictures)
2010 - Chad Payne (2010 Results / Pictures)
2009 - Barry Birckhead (2009 Results / Pictures)
2008 - Shepherd Long (2008 Results / Pictures)
2007 - Rod McCasland (2007 Results / Pictures)
2006 - Ronnie Dempsey (2006 Results / Pictures)
2005 - David Gresham
2004 - Chad Payne
2003 - Ron Dempsey
2002 - Rod McCasland (Huntsville, Anniston, Birmingham...bitter cold)
Past Scramble / Shamble Champions
2007 - Chad Payne, David Bands, Bill Connor, Jim Harrington
Past Participants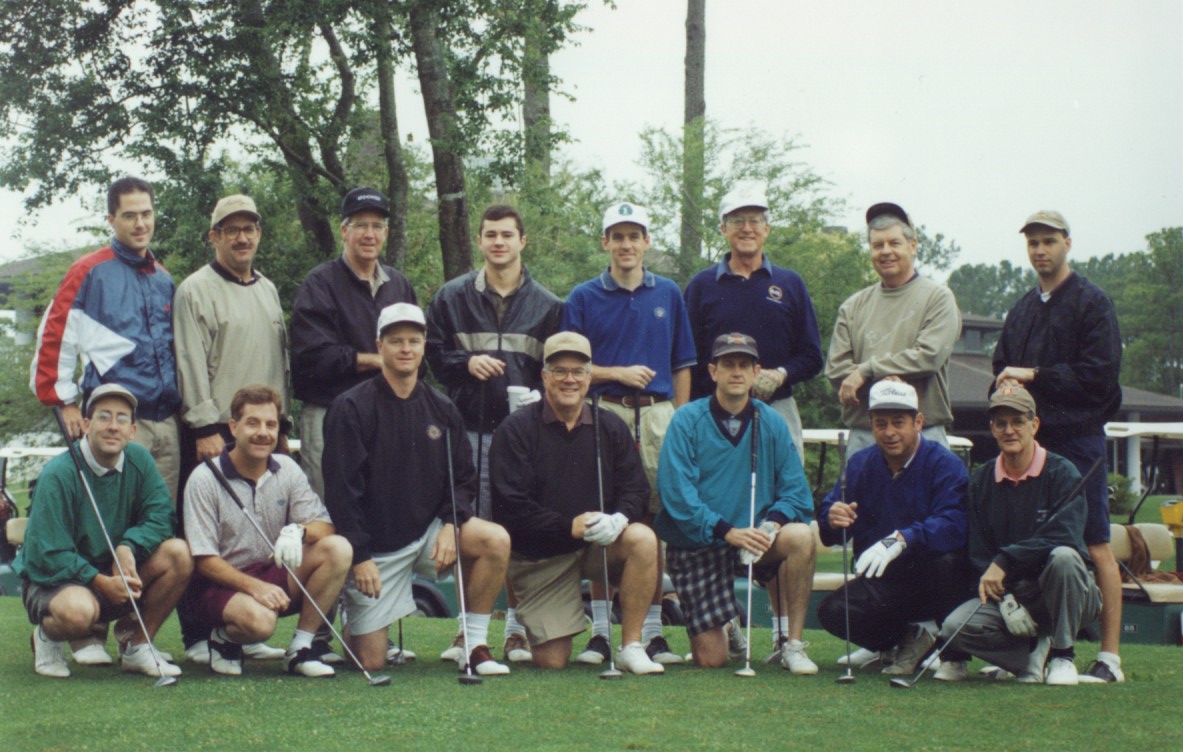 Clift Dempsey
Robert Payne
Ronnie Dempsey
Bill Wilcox
Robin Gresham
Chris Tarpley
Jarrett Shadday
Don Black
Robert Turner
Bill Turner
John Bennett
Johnny Bennett ?
Bob Rogers
Shawn Rogers
Wright Bagby
David Gresham
Jim Gresham
Dan Tennant
Bob Bagly
Gary Barton
Gayle Fuller
Toby Ziglar
Roger Goss
Jim Harrington
David Harvey
John Hostetler
Rod McCasland
Dan Pate
Mike Rogers
Ernie Smith
Mel Thomas
Joel Todino
Lynn Whatley
Paul Griffin
Mike Cornwell
Kevin Gallman
David Bangs
Bill Connor
Jeff Thompson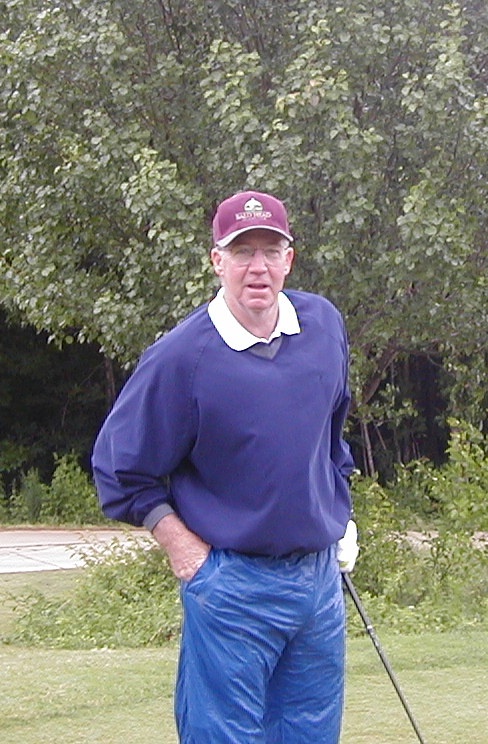 Funny Stories
Clift and Dad playing in the scramble, Dad has just had his colon surgery and can barely play and I see him walking up one of the par fives at Bay Tree with his bag flung over his shoulder, because he has gotten mad at Clift for not trying, gotten out of the cart and decided to walk.
Ron Dempsey
John Bennett telling the other player that he cannot make that shot.
Ron Dempsey
If you have any humorous memories of past tournaments you'd like to share, please email to chad@linnsoft.com